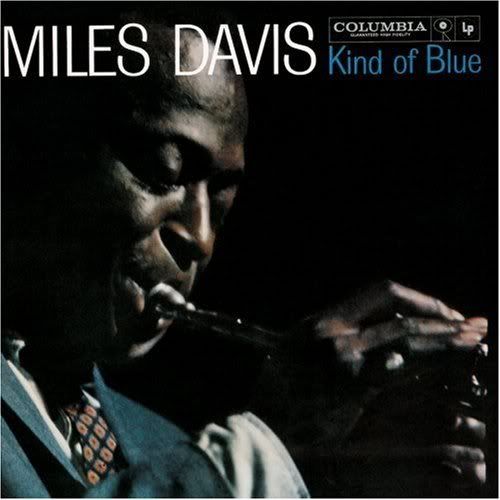 This album is the 1000th in my CD collection. Yep ... I hit the thousand mark!
Brendan, my manager at work, gave it to me to celebrate the occasion. To be honest, this album is completely taking over my world! I spent about four hours listening to it on repeat last night. Get onto the program people ...

I could write paragraphs over how elegant and beautiful an album this is, how each piece just floats through your ears (or about how listening to it in the dark when you're hyped up on cold and flu medication makes it seem like you can see the notes floating through the air ....) but you should really just experience it for yourself! It doesn't matter what style of music you are into, you really cannot deny that

Kind of Blue

is a life changing experience. It has introduced me to a world of music (jazz) which I had previously not been exposed to or known. I can't wait to find out what the rest of the genre has in store for me ...